Outdoor Stone Fireplaces Light Up the Night
Outdoor fireplaces bring cozy warmth to your deck or patio, allowing you to use the space in cooler weather and at night. These stylish stone structures form a dramatic focal point that centers your outdoor living area. The NPT Outdoor Elements features three complete collections featuring stone fireplaces of the highest quality and appeal.
The Bordeaux™ Series
The Bordeaux™ Series features a timeless stacked stone design with smooth cast stone accents. Outfit your outdoor living room with this striking stacked stone outdoor fireplace or create a beautiful outdoor stacked stone kitchen centered around the grill island or outdoor brick oven components. Choose one component in the series to create an eye-catching focal point, or incorporate them all for a complete, coordinated look.
The Bordeaux™ Series is prefabricated and shipped in sections, allowing the components to be quickly installed to create a custom outdoor stacked stone look in mere hours, compared to the weeks it would take to construct on site. By the end of the day, you'll be roasting marshmallows in your stacked stone outdoor fireplace and grilling succulent steaks on your built-in grill.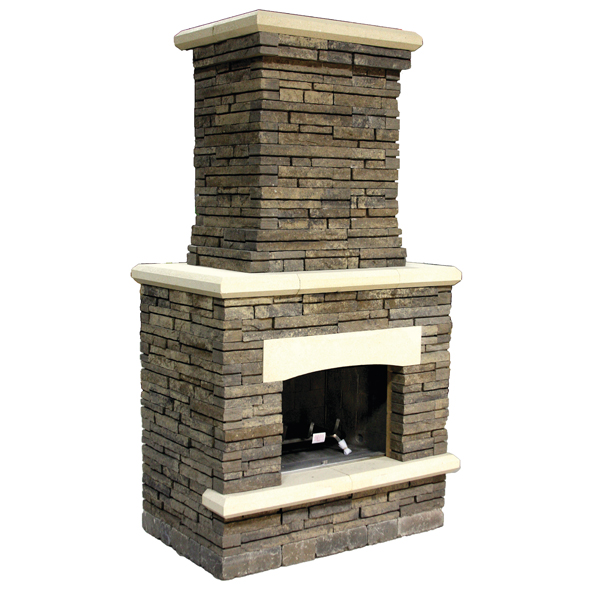 Belgard Bordeaux Fire Place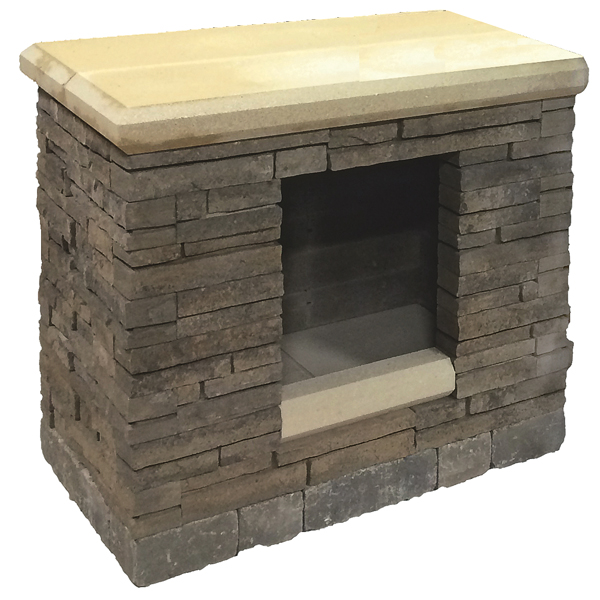 Belgard Bordeaux Wood Box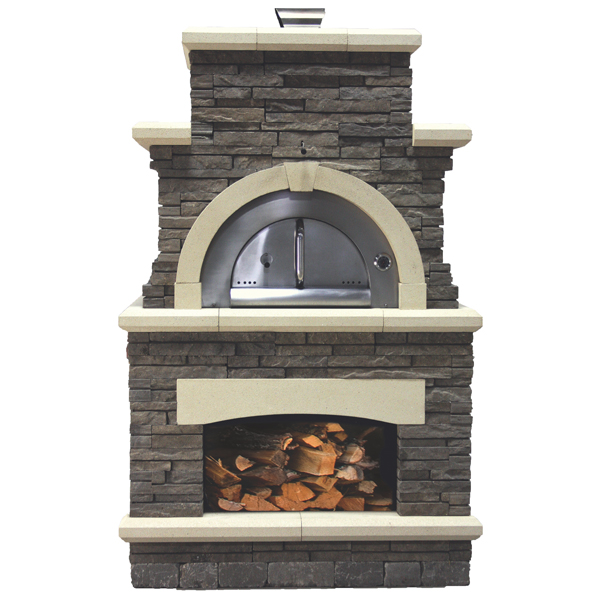 Belgard Bordeaux Oven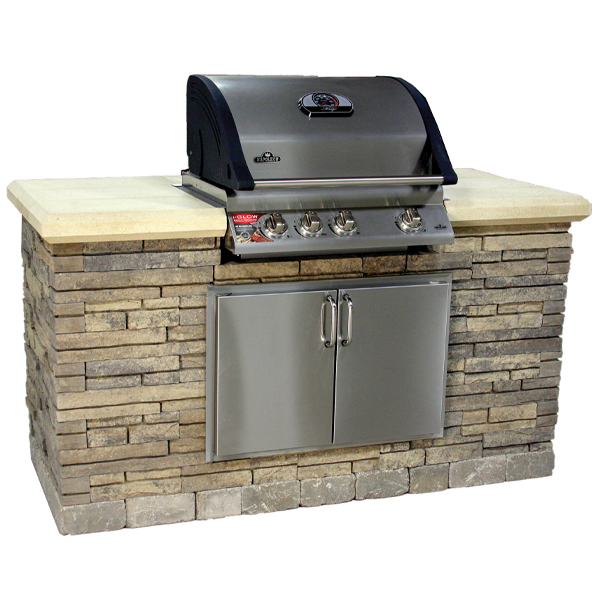 Belgard Bordeaux Grill Island
The Bristol™ Series
The Bristol™ Series is a beautiful combination of textured and tumbled block, and features Arbel® and Urbana® paver accents to complement any rustic outdoor kitchen or outdoor living room. Bristol's rustic look blends well with virtually any landscape to create stunning outdoor spaces. In addition to the pieces shown here, additional custom kitchen components are also available for special order.
The Bristol™ Series of modular outdoor living components add striking focal points to your outdoor design. The rustic outdoor fireplace with optional matching wood boxes and hearth instantly converts a simple patio into a stunning outdoor living room where you'll spend memorable moments gathering with friends or enjoying a quiet evening. The coordinating grill island and brick pizza oven work together as elements of a rustic outdoor kitchen that will become everyone's favorite place to cook and entertain.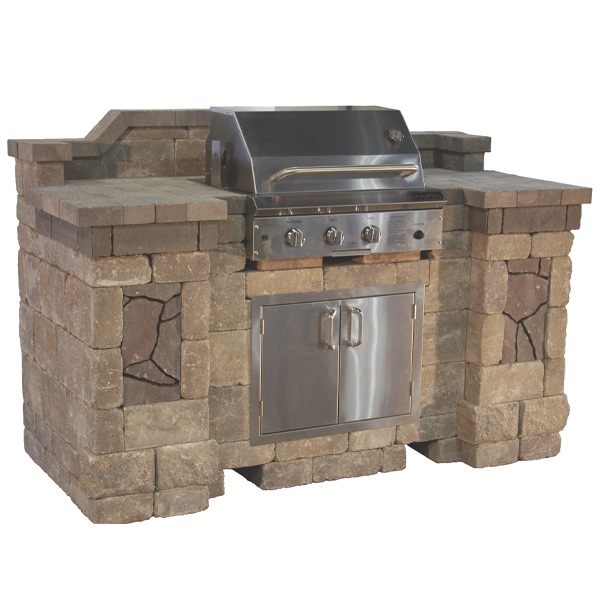 Belgard Bristol Grill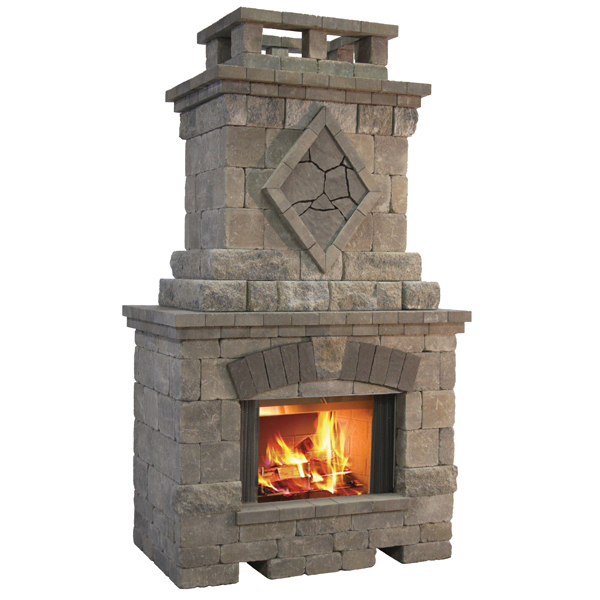 Belgard Bristol Fireplace
The Brighton™ Series
The Brighton™ Series Outdoor Stone Fireplace addresses the need for a more affordable outdoor stone fireplace. Similar in styling to the Bristol™ Series, Brighton features the look of tumbled stone, but with simpler accents and a smaller footprint. Ideal for smaller spaces, the Brighton™ Series outdoor fireplace features the same 36" firebox as the Bristol™ series and a built-in hearth with optional coordinating wood boxes.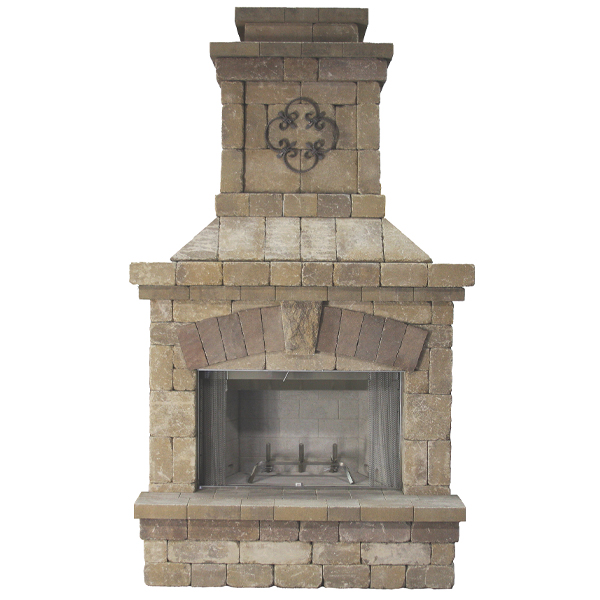 Belgard Brighton Fireplace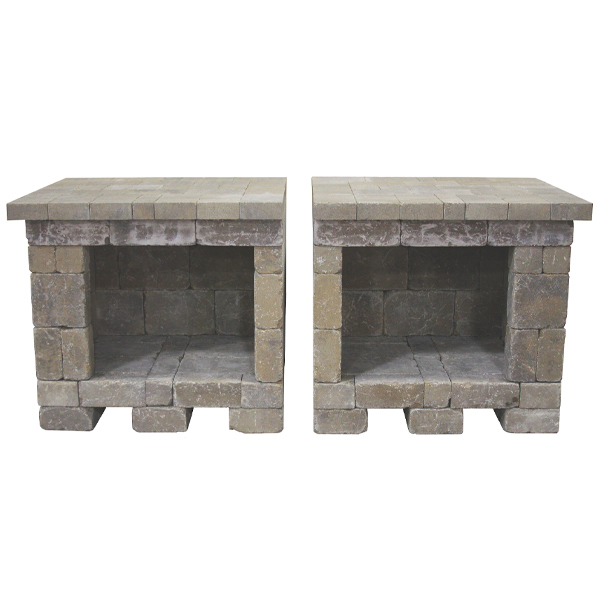 Belgard Brighton Wood Box