The Natural Elegance of Fire and Water Features
Close your eyes for a moment and think about the most luxurious resorts, spas, and tropical islands that you can imagine. Maybe you imagine the images of these places you've seen on TV or in movies. Perhaps you've been lucky enough to visit such a paradise in person. You likely see a large, sparkling, well-lit pool with palm trees, foliage, and dramatic lights. Fire features and water bowls surround the pool.
The good news is that you don't need to visit a resort to experience the beautiful and relaxing atmosphere you would find at a high-end resort. With fire features and water bowls, you can create this look and experience in your own backyard. Here are some of the ways you can create an inviting and luxurious environment with fire and water bowls.
Torches
Quality Torches add an exotic element to your backyard with a lively flickering flame and stainless-steel construction. The lantern heads vary from classic lantern to nature-inspired floral and even gothic styles. Torches are great as an accent for fans of fire since you can place them around your yard and decorate the entire outdoor area in flames. The ambient heat provided will add an extra dimension to your backyard aesthetic.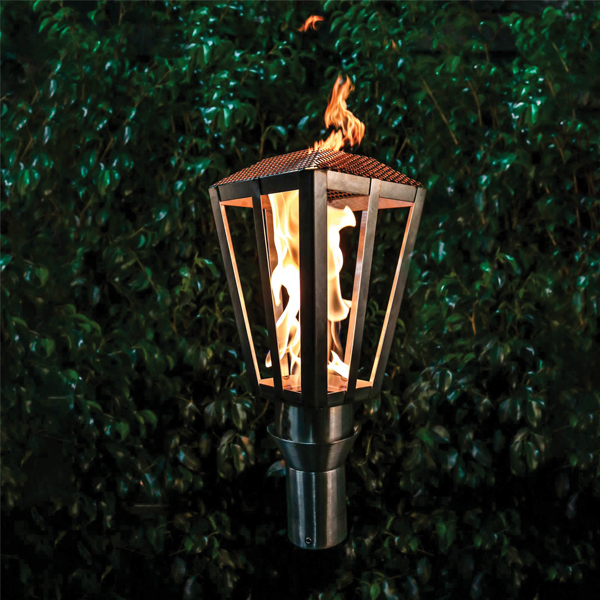 The Outdoor Plus Lantern Fire Torch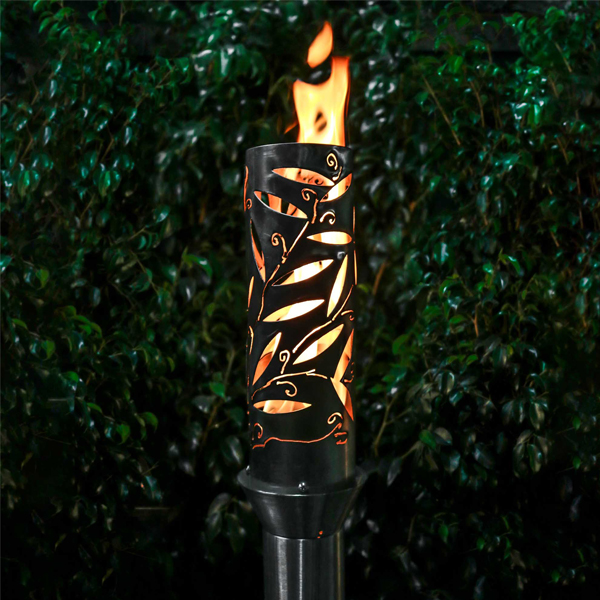 The Outdoor Plus Havana Fire Torch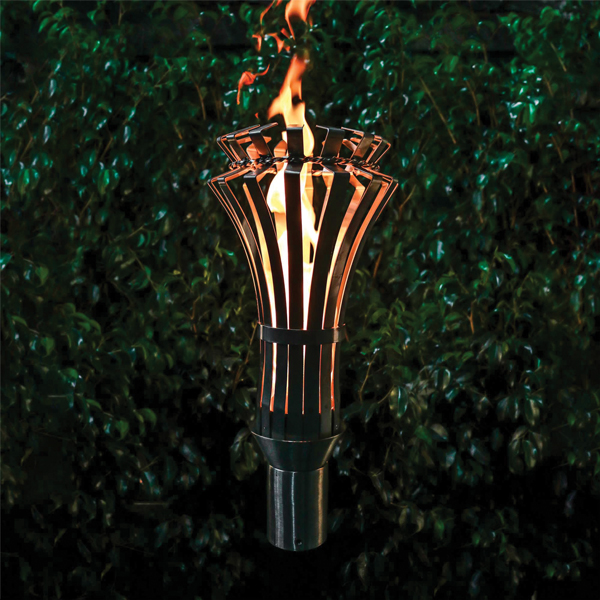 The Outdoor Plus Gothic Fire Torch
Fire Bowls
If you like the look and feel of a real fire, it's hard to find a better way to enjoy an open flame than a fire bowl. These tapered bowls emanate warmth and a luxurious lively glow out from a mound of fire glass. The sleek design balances the raw element of the fire to give your outdoor space a sophisticated form along with the element of fire.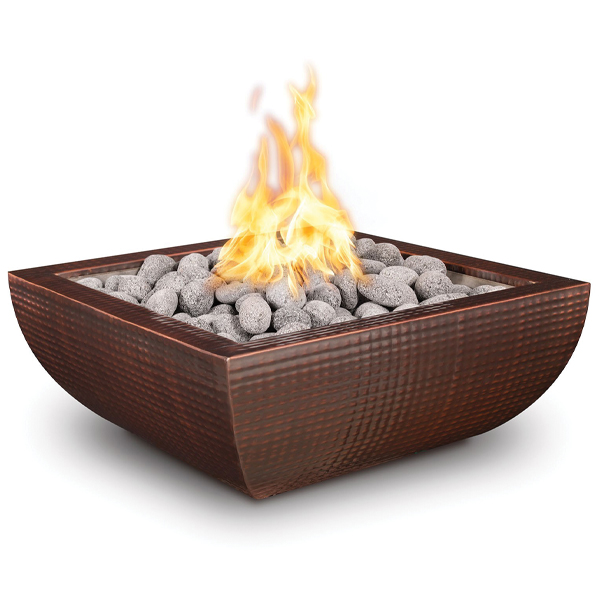 The Outdoor Plus Avalon Fire Bowl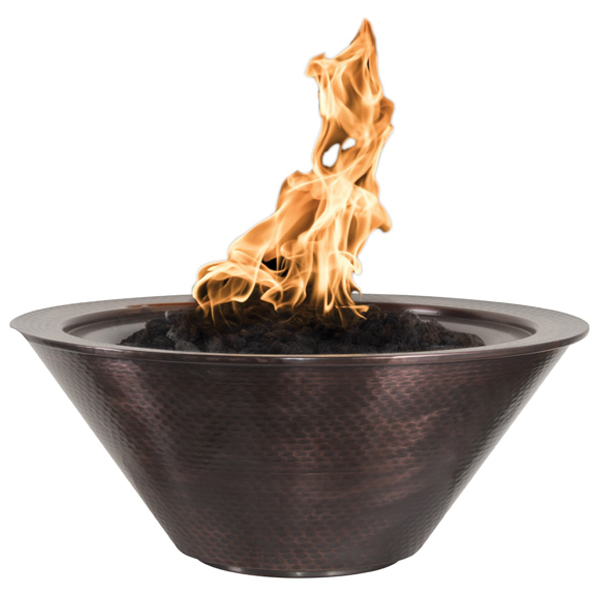 The Outdoor Plus Cazo Fire Bowl
Fire & Water Bowls
For those who want to truly bring the natural elements to life, a fire and water bowl is the ultimate statement. With a combination of raw fire and the calming flow of water, these decorative masterpieces deliver a truly sensual experience by engaging the senses of sound and feeling. Your guests will be mesmerized by the way the light of the flame dances across the water.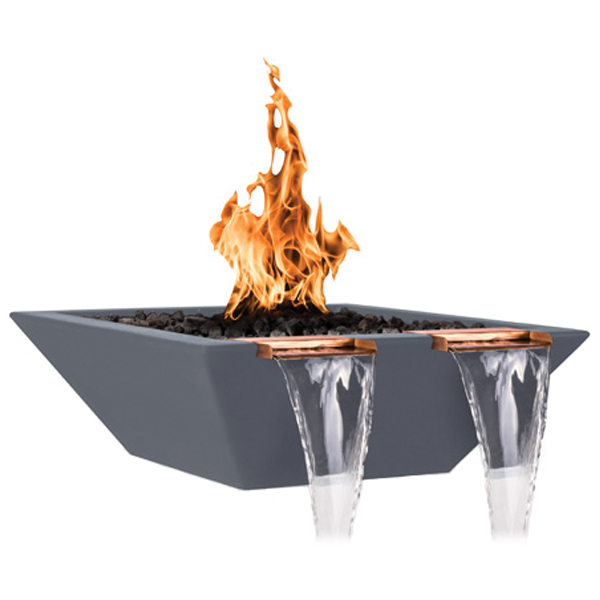 The Outdoor Plus Fire & Water Bowl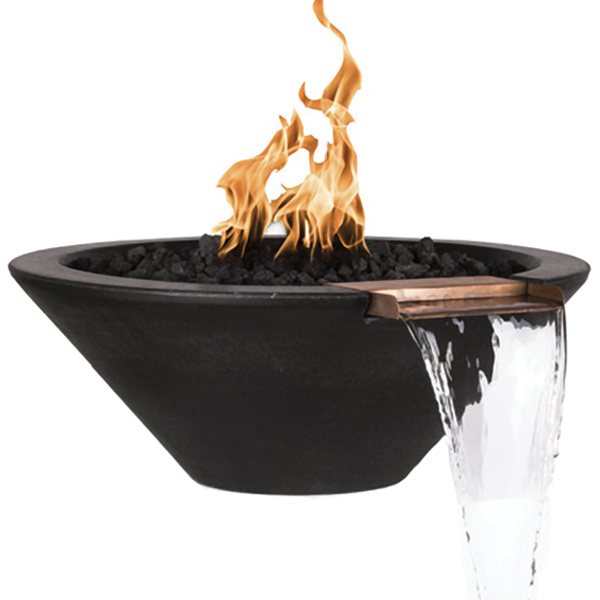 The Outdoor Plus Cazo Fire & Water Bowl
Fire Pits
Fire Pits are a symbol of gathering that has lasted through the ages—and for good reason. The warmth of a fire brings people together in more ways than one. Modern fire pits take the social aspect of fire and pair it with beautiful geometric shapes and to create an elegant centerpiece. And if you're looking for a luxurious motif for your backyard, look no further. Rows of open fire give a vibrant energy that will give your backyard a truly unique personality.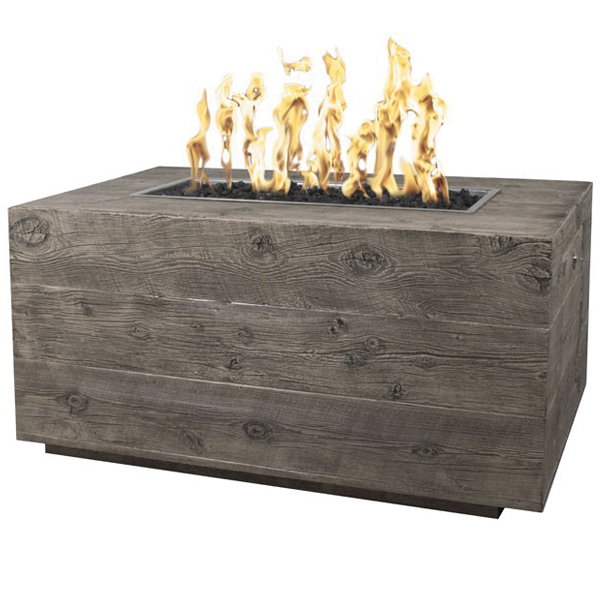 The Outdoor Plus Catalina Fire Pit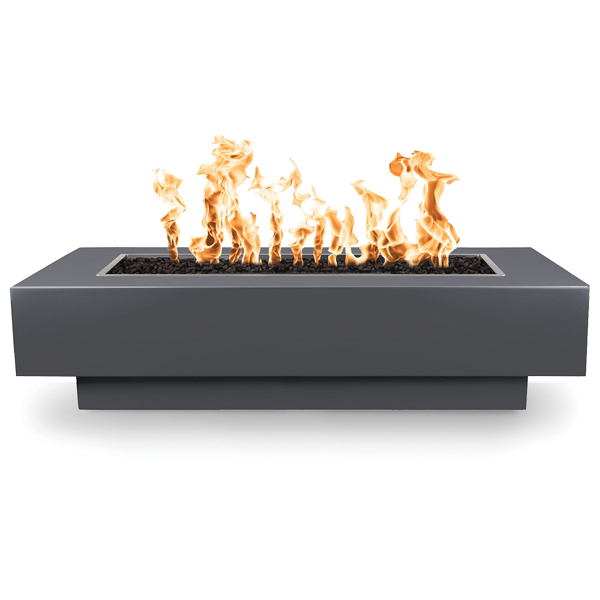 The Outdoor Plus Coronado Fire Pit
Concrete Furnishings
When you want to take your fire features to the next level, a fire furnishing is the place to go. These large format fire features combine sleek modern design with the solid strength of glass fiber reinforced concrete to create beautiful centerpieces.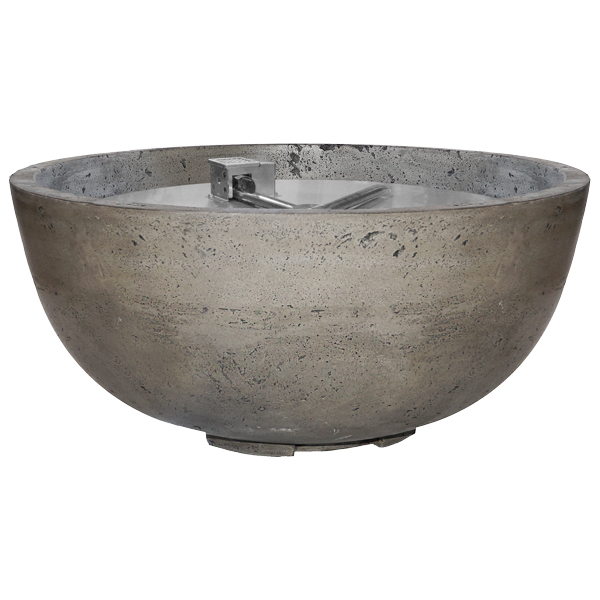 Fire Gear Sanctuary Concrete Furnishing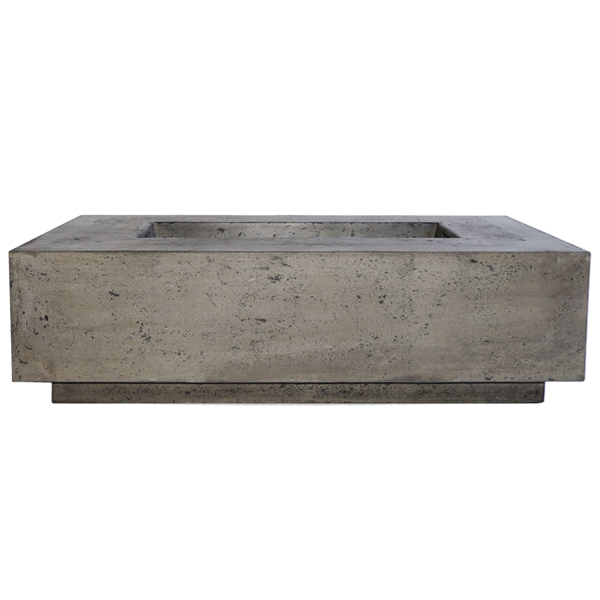 Fire Gear Sanctuary Concrete Furnishing
Enclosures
Fire Pit Enclosure kits provide the elegant appeal of a normal firepit with an unparalleled ease of installation. This quick assembly method allows most projects to be completed, including finishing materials, in one day or less. Simply install the main hard pipe gas feed, assemble the enclosure, and fit the tray and burner.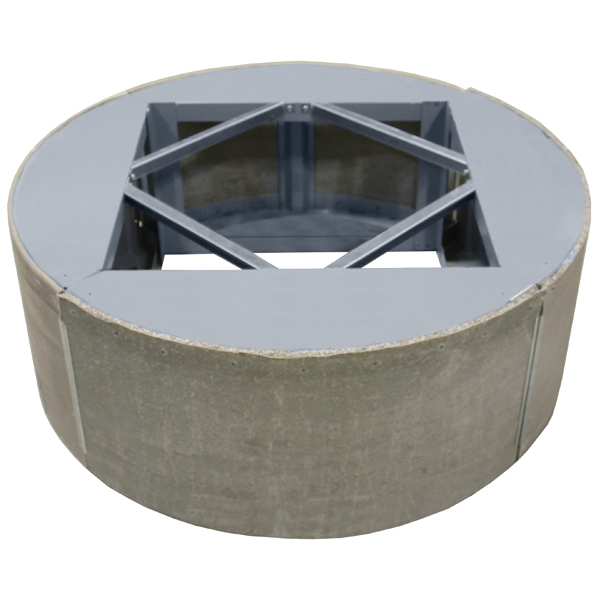 Fire Gear Assemble & Finish Fire Pit Enclosure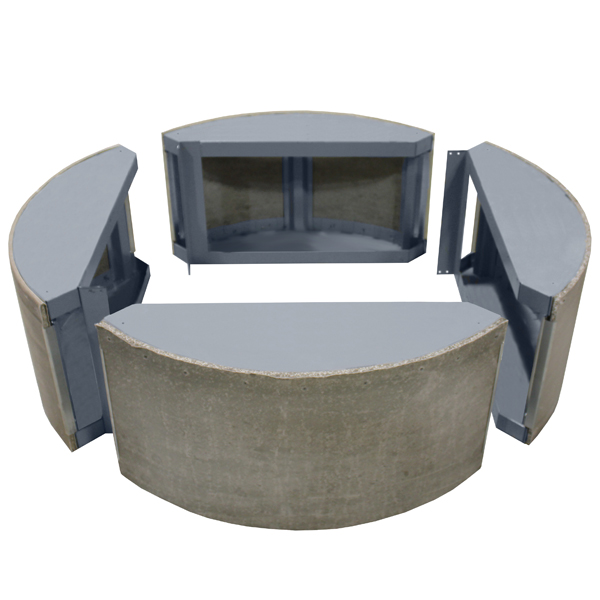 Fire Gear Assemble & Finish Fire Pit Enclosure (Round)
Scuppers
Copper Scuppers are water features that provide a relaxing sheet of water that flows into your pool. They double in functionality because they help circulate your water and keep it fresh. These heavy gauge copper water features will "patina" over time as oxidation occurs and the copper reacts to the elements. It produces a series of gorgeous colors that build up in order to protect the copper.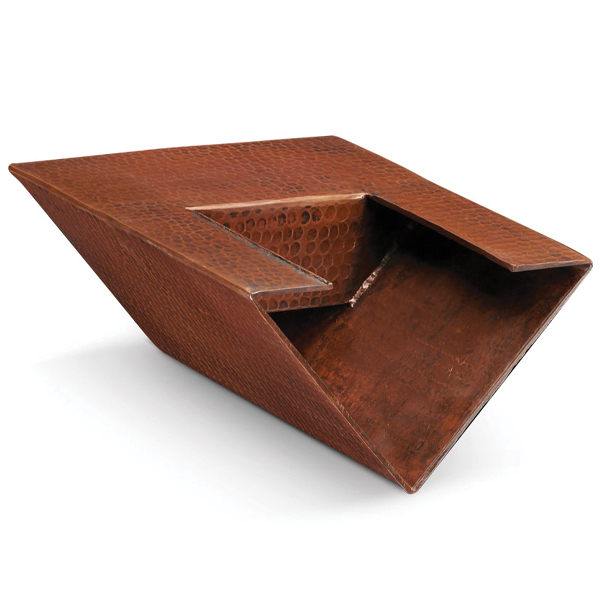 Grand Effects Square Copper Scupper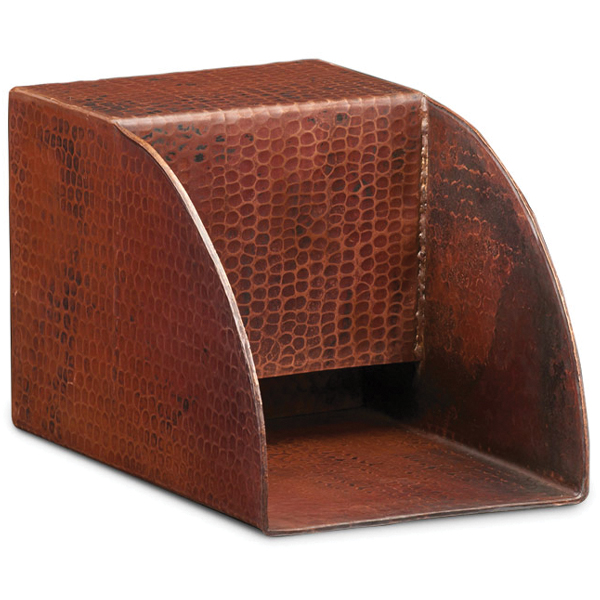 Grand Effects Wedge Copper Scupper
Design Timing
It's never too late to install a fire or water feature. When you're renovating your backyard or building a new swimming pool, it's a great time to add fire and water features, but if you didn't realize you had this option before installing your pool, it's not too late! You can still add fire features and water bowls to your existing pool to create that luxurious spa and resort atmosphere.
Bring Vacation Luxury to Your Backyard
When you create a spa or resort atmosphere in your backyard, vacations won't seem as appealing anymore. After all, you'll be able to walk out the backdoor and step into paradise! And given the amount of luxury these features will add to your backyard pool and landscaping, they are a great way to enhance your outdoor environment and transform it into the place where you want to spend your time.
If you want to explore a brand-new look and feel for your backyard, visit an NPT Showroom, or if you are ready to get started, find a builder near you.