Contemporary Mosaics
National Pool Tile Group carries a large selection of richly colored and unique Mosaics. Please contact any of our offices and pick up a Mosaics brochure to view the entire line. With the largest selection of Mosaics, you're sure to find just the right one!
Contemporary colors include Eperador (dark brown), Orion (medium brown), and Black.
All borders are sold by linear foot.
(4) 30 inch scrolls create an elegant 5 foot center piece.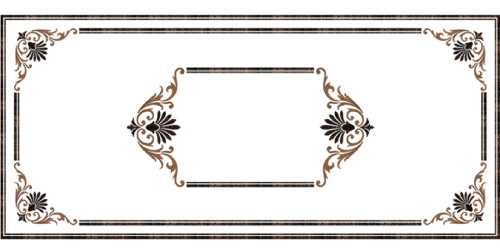 Includes (4) - 42'' and (2) - 60'' baroque scrolls with borders