Invisible Elements: Heat and Sound
When you think of a great outdoor space, images of beautiful landscaping, beautiful furniture, pools, outdoor kitchens might come to mind, but it's pretty easy to forget two game-changing elements that can bring your gathering to life: Heat and Sound.
While we can't see them, we sure can feel them, and the presence of a quality heater or a speaker system—or a lack thereof—can define the course of your night. When a place is warm and full of our favorite music, it signals to our brain that we have arrived. That we are where we are supposed to be. This simple change in atmosphere can help us unload the busy energy of the day and decide to stay a while. Restaurants and bars have been using this to their advantage for as long as anyone can remember, so why not bring these essential comforts to your own backyard?
Quality Heating
When we say quality heating, we don't mean those difficult propane heating towers. You know--the ones that always seems hard to light when you need them and take up the very space that people are trying to use to congregate together? Instead, there's a much better option: Infrared Heating.
Infrared heaters are more resistant to wind and the elements compared to a propane heater, and their low-profile design allows them to neatly tuck away in the structure of wall or ceiling.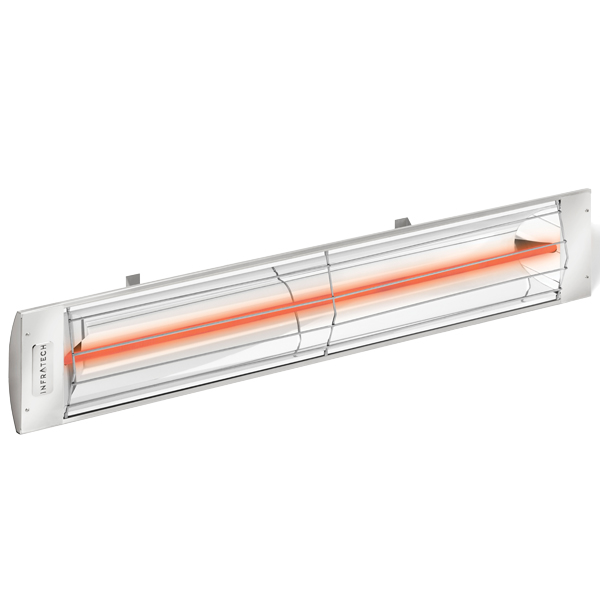 Infratech C-Series Outdoor Heaters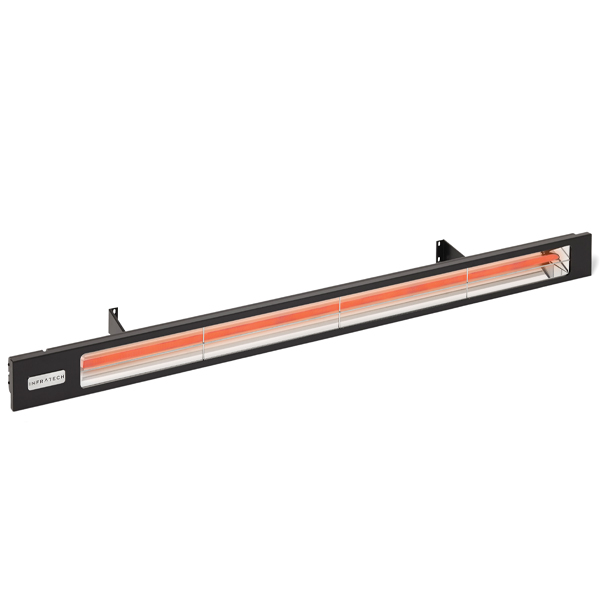 Infratech SL-Series Outdoor Heaters
The Infratech SL-Series Slimline Single-Element Heaters have a sleek, modern styling, an anodized aluminum housing and narrow profiles, so slimline heaters virtually disappear into the surrounding décor.
Infrared Heaters work by heating the surfaces that the infrared light rays land on. So, standing in front under an IR heater will warm your clothes and skin but if you move out of the beam of the IR light you will not feel any heat. This makes them much more wind resistant since they aren't trying to heat the air.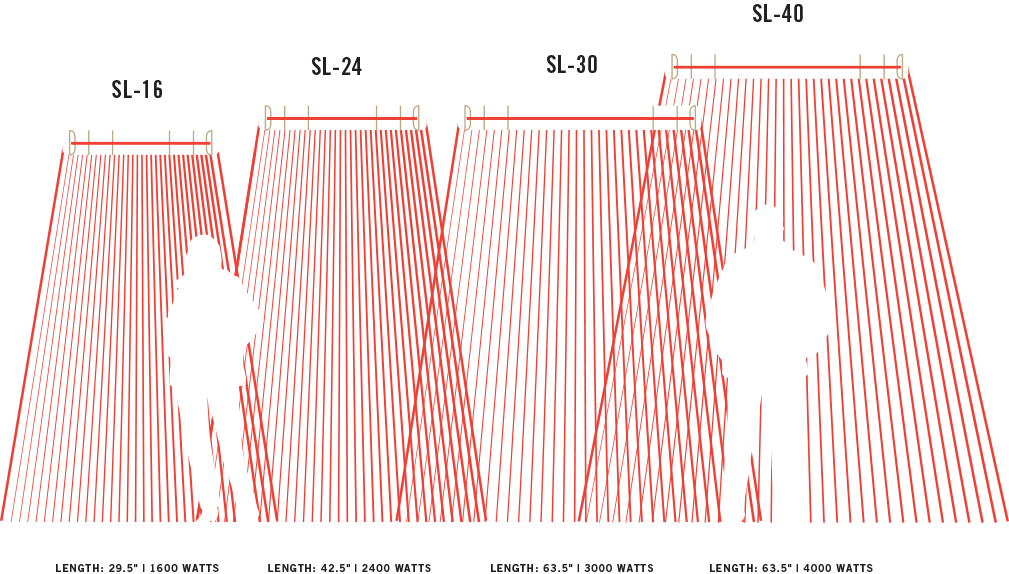 Quality Sound
What does it mean to have quality sound? How about a quality speaker system? Hi-fidelity equipment is a great place to start. That means it doesn't have audible noise or distortion, and it has a neutral frequency response. But more than great sound, there's great functionality, and in a backyard that means speakers that are going to sound great, look great, and last through normal backyard conditions.
In an era of 4k TV, music streaming, and wifi in every corner of the yard, outdoor speaker systems have come a long way. You can even get speakers that blend in with your environment—they look just like rocks!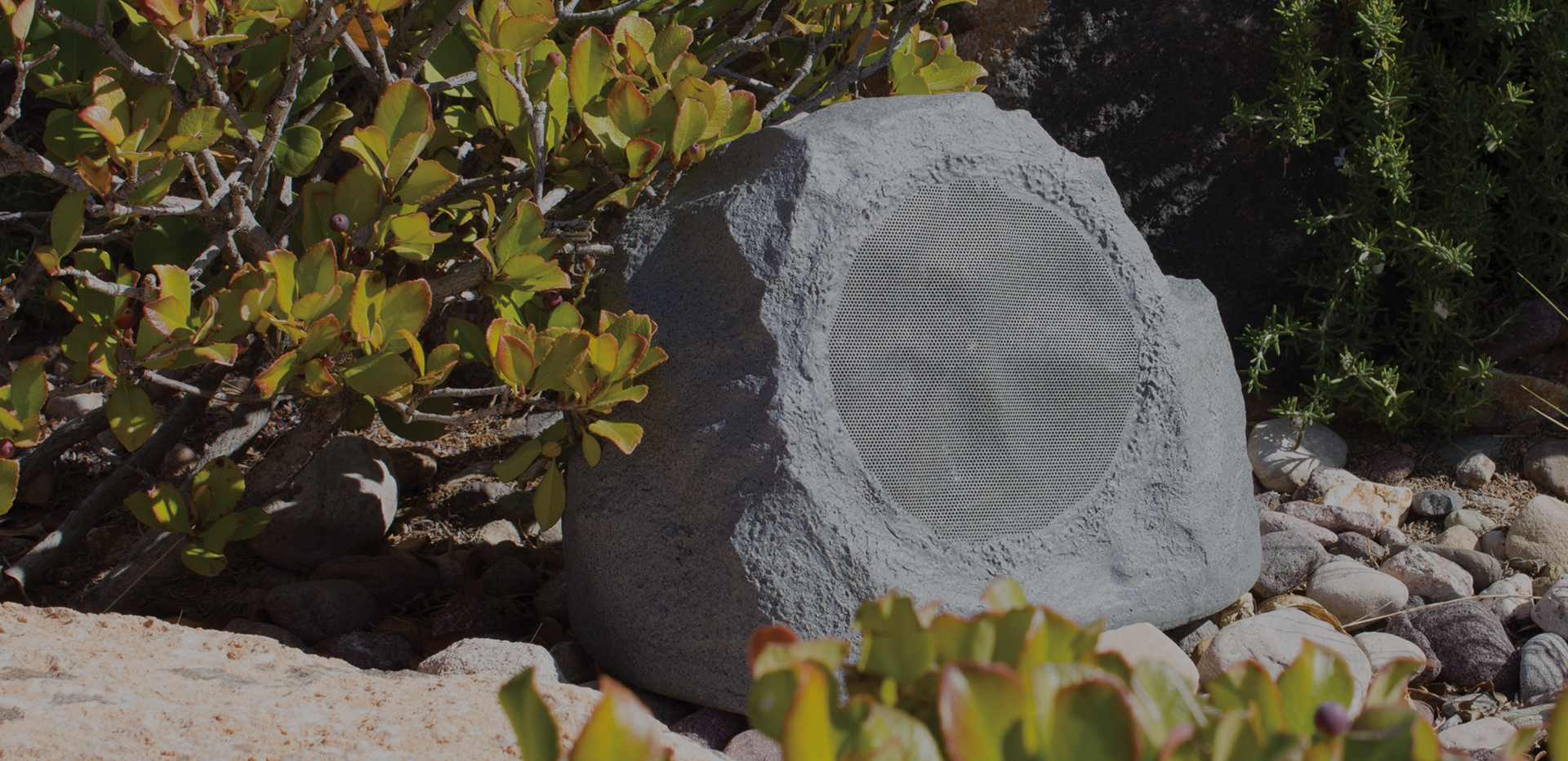 There's something magical about a high-quality sound emanating from the space around you with no obvious source. When you point out to your guests that the speakers are in the rocks, they'll get a kick out of it.
And these rocks REALLY rock. TruAudio's full line of all-weather rock speakers are available in two different colors in an 8" configuration. They complement any outdoor space allowing the audio enthusiast to experience sound in a natural setting.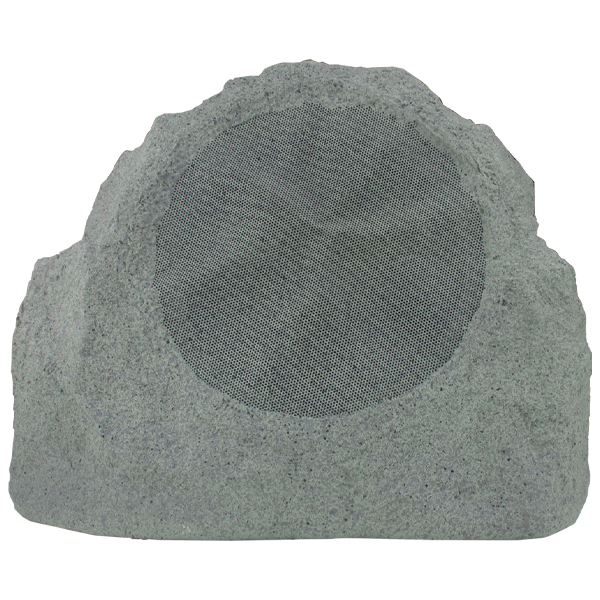 TruAudio RK-Series Gray Outdoor Sound Systems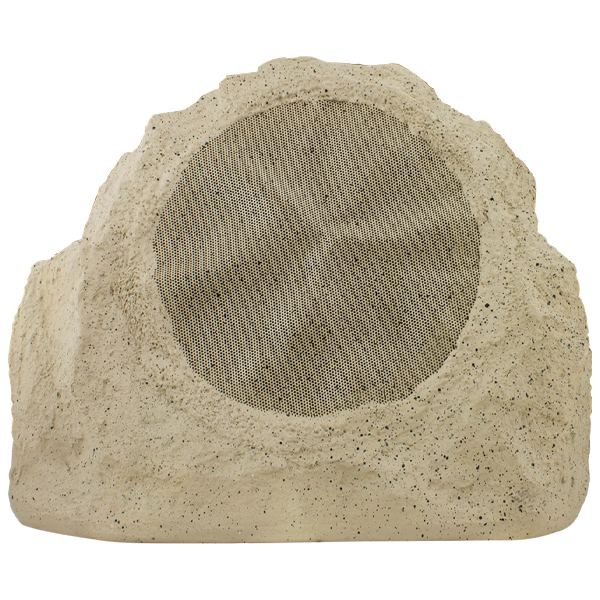 TruAudio RK-Series Tan Outdoor Sound Systems
When you're planning your outdoor renovation. Don't forget the opportunity to bring these invisible elements to life, because they sometimes the right music and a cozy environment can make the biggest difference in all.
If you want to explore a brand-new look and feel for your backyard, visit an NPT Showroom, or if you are ready to get started, find a builder near you.